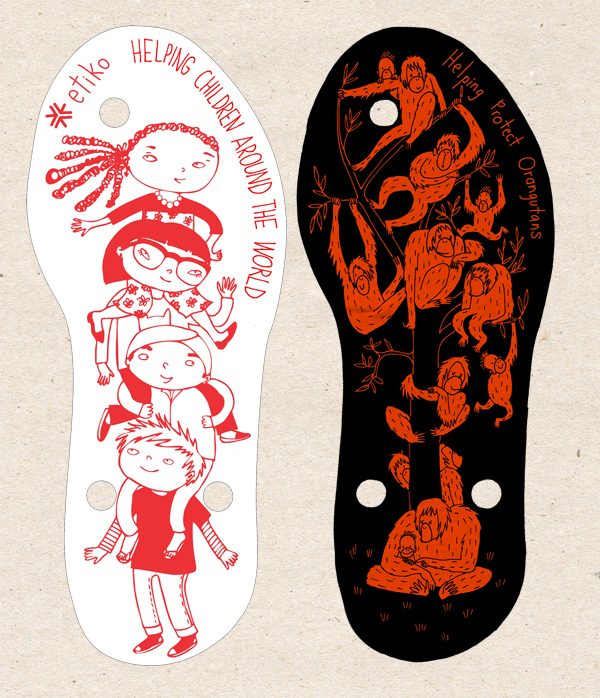 It was an early (for an artist) morning, I was still sleeping and then the phone rang. Unknown number. I answered. It was Nick from Etiko, who told about how they saw my designs somewhere and got contacts and would like me to make some drawings for thongs. At that time I was still very new to Australia. I am still afraid of speaking with people via phone, because sometimes I just don't understand. And then. I was still sleeping. What? Why? Thongs? The only thing I could think of was… underwear thongs 🙂 
But it was all about Australia's favorite footwear – flip flops. I had to create few designs each of them represents some organisation or charity project.  And everything is fair trade made!
It took me a while to take a picture of finished product but there they are.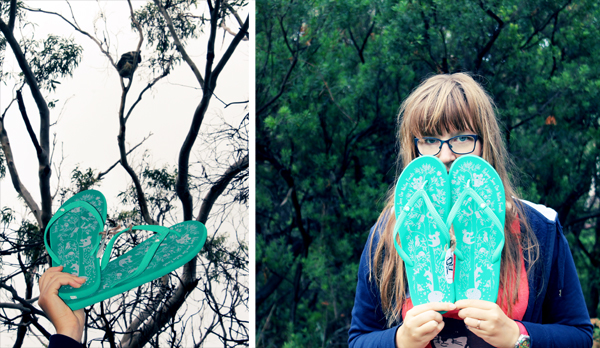 See the koala! We were camping, koalas were roaring all night, so I look not very fresh in the morning, but I have nice footwear at least!