Panelpop is a gallery in Melbourne where they print pictures straight on stone framed in an upcycled timber left from demolishing old buildings and polystyrene (well, this is just for back) frames.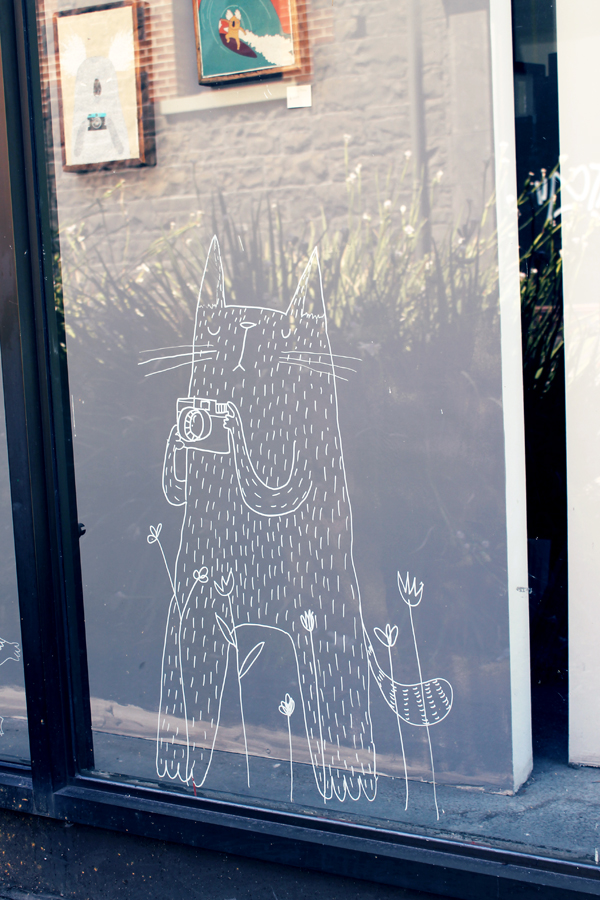 I have some of my works printed there and… shown in the window! It wasn't a lot of space inside between the window ant the wall, so drawing was even bigger fun and characters came out even more quirky. Like this cat with fat thighs.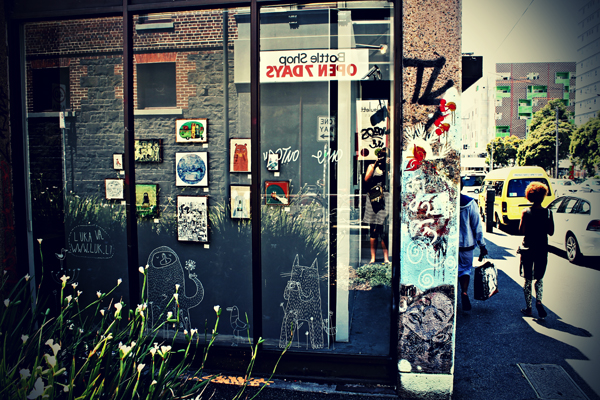 I am not a good photographer, especially with all those reflections, so if you come by and get a better shot of it – please send me a picture!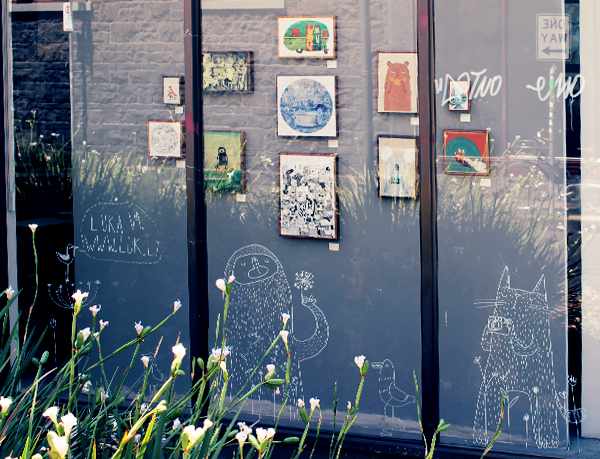 Find Panelpop at 117 Brunswick St., Fitzroy, Victoria, 3065, Australia.