There are so many nice blogs and websites with some fun DIY projects. Sometimes it feels that it would be nice to make something. But what and why? And now I had the reason – I made some t-shirts and needed some hang tags.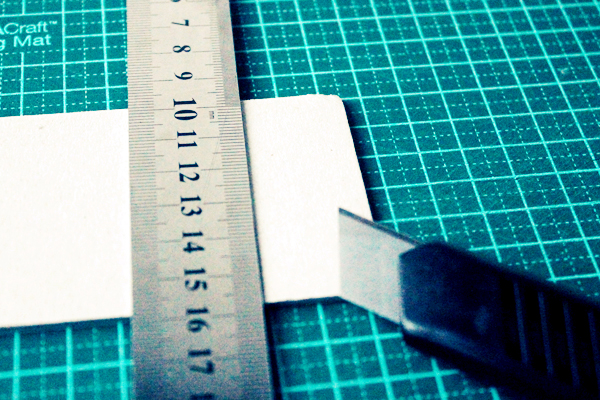 This is how I did it. First – cut the cardboard.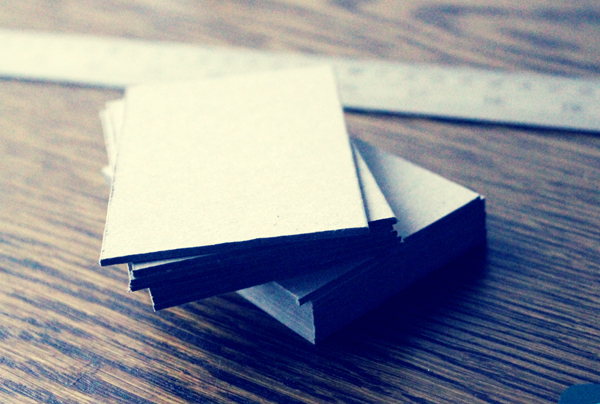 Put it in a neat pile.
Spray paint the sides. If you try this – don't forget:
1. to do that in a well ventilated room or outside;
2. cover everything around with newspapers;
3. cover the top card with peace of paper if you don't want to paint it;
4. put something heavier on top of the pile;
5. spray from +-30cm distance.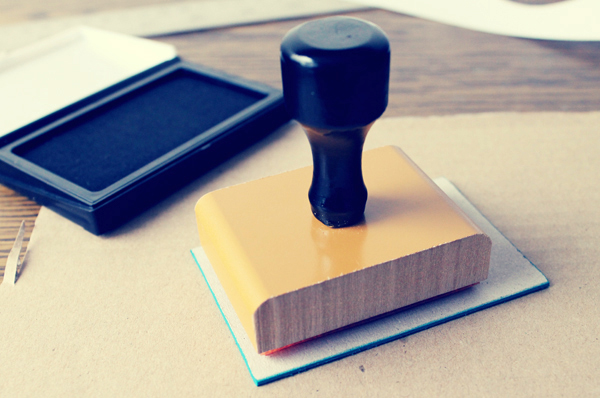 When it gets dry, I just stamped both sides. This stamp is laser cut, but you can make a stamp yourself.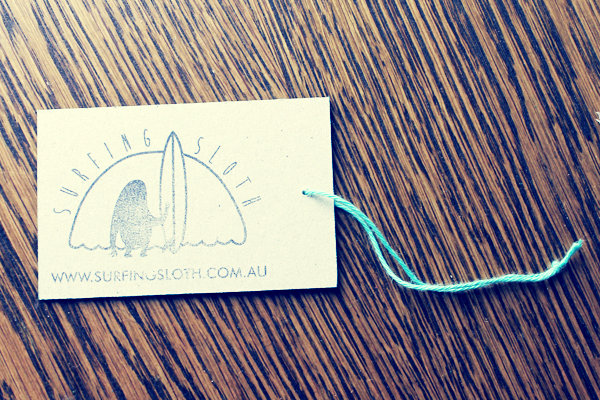 I made a hole with a thick needle. It would be nice to use a hole puncher, but this cardboard would kill almost any puncher.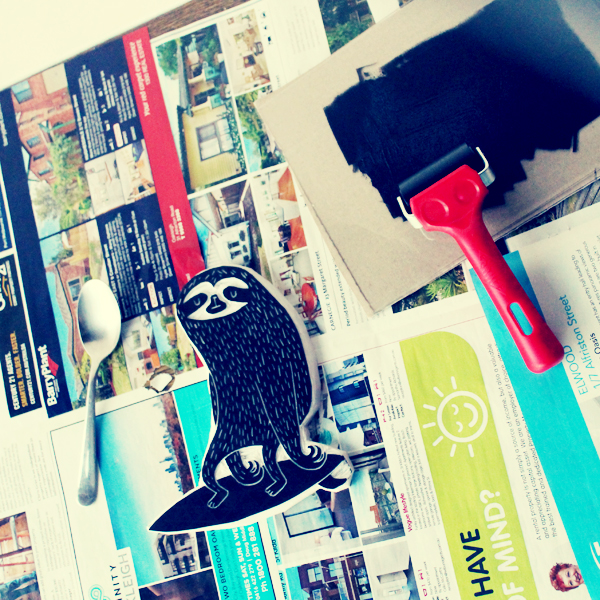 About stamps – I don't have pictures of smaller stamps now, maybe another day, so there is a big stamp I made for paper bags. Too big for stamp pads, so had to apply paint with that rolling thing. Have no idea of it's name.
Funny thing – I made tens of these bags with red paint and it didn't get dry even in a week.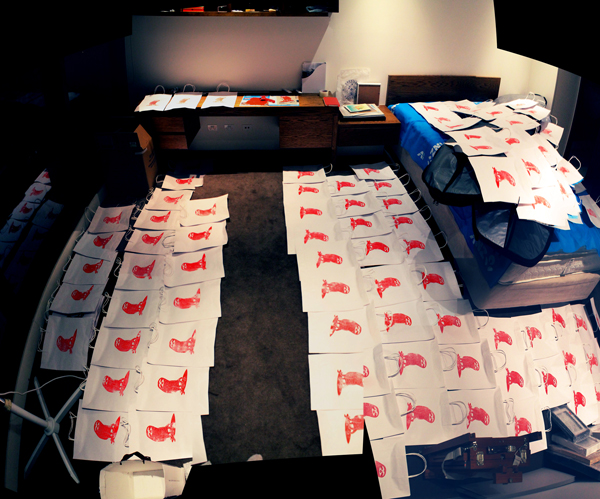 Well good news – paint dries in a sunshine in an hour. S I had to hang all bags on a clothes dryer outside, something like 7 bags at a time. It took a while because we got sun only a few hours in the morning now 🙂