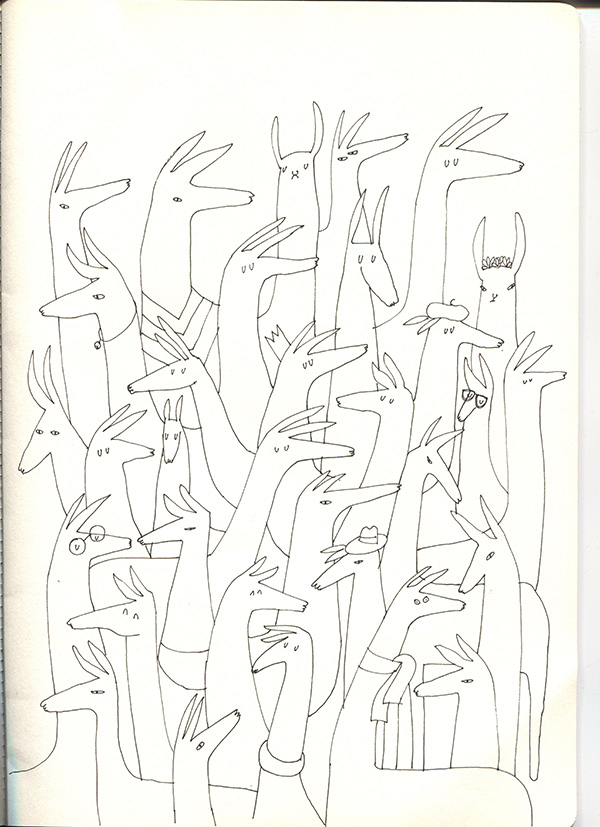 This years Inktober started with this sketch of lamas. Inspiration from trip to Peru, but these animals are so hard to draw! To catch the emotion of their funny silly faces 🙂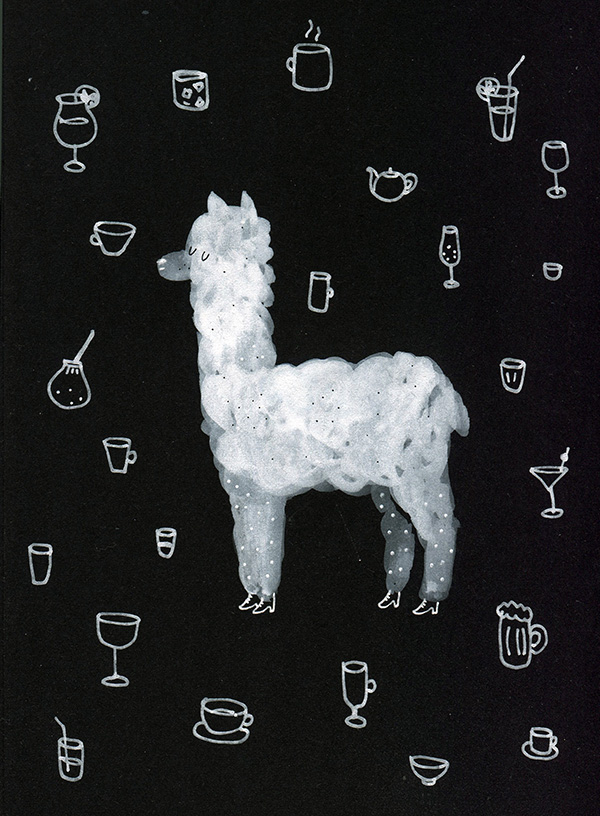 Alpaca is choosing a drink for Friday. It was a public holiday here, but not for me. A market time, so I had to draw something very quick. White ink on black, it is so beautiful!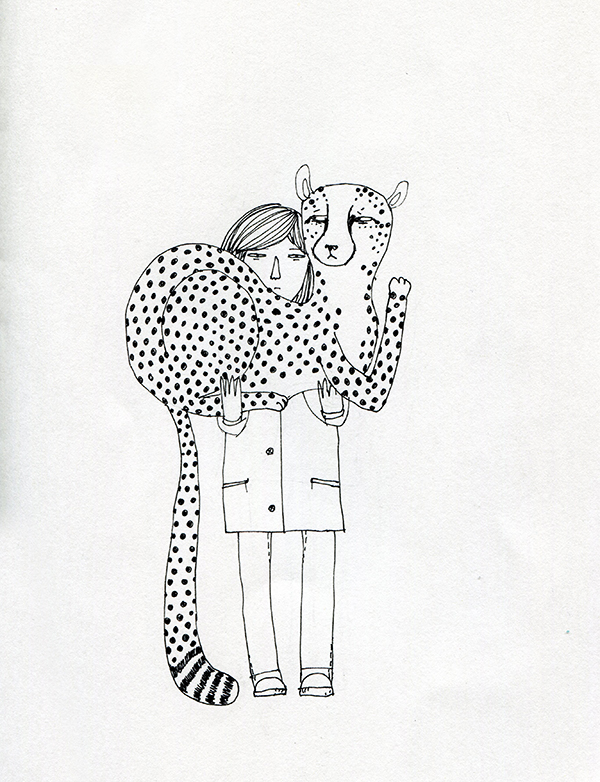 Inktober day 3.
I had a dream tonight: we were going by car to mountains (my mind is probably still traveling in the Andes), when we reached the snow there was a cheetah asking to pick it up because it was cold. So someone picked as if it was a little cat.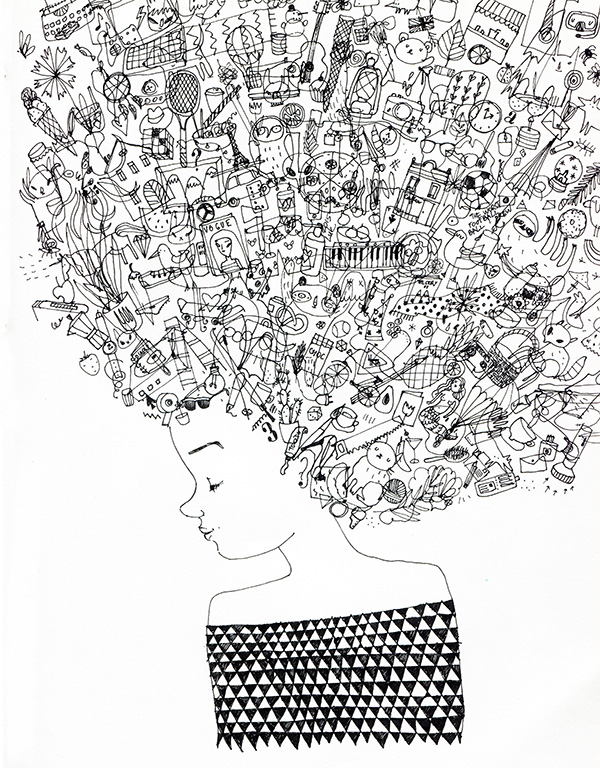 Day 4-5.
It's an old idea, keep trying to make a finished work of that, but still not happy enough. I don't feel confident about her face, too sweet, I think, but then get encouragement from Vera, that she reminds her Pippi Longstocking, which is a lovely comparison 🙂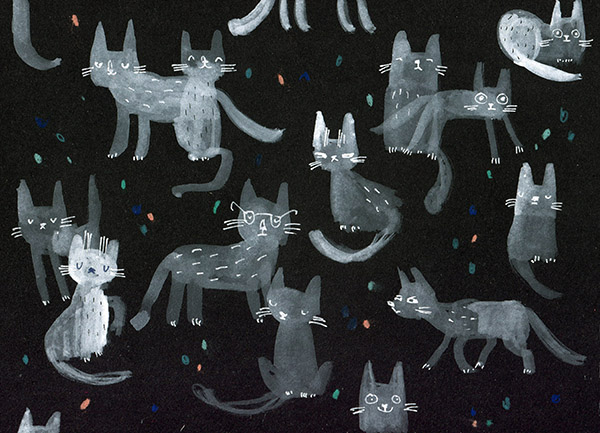 Day 6. I decide that even an easy sketch without a great result is better practice than nothing. Sometimes I can't draw the way I'd like to, I am not ready enough for the idea I have, so I choose not to do anything just out of fear of not succeeding with the result. But talking to my fellow artist friends seems like we all get fear of white paper, writers block and other issues and it is probably normal. And when you finally relax, the result seems to be OK too. A test of white ink transparency turned into clumsy drawn cat pattern.